Robin Freeman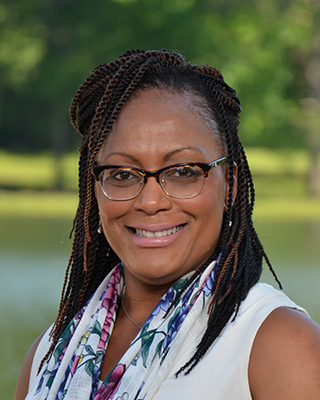 Robin Freeman is the Director of the University of Arkansas CURRENTS, a nationally recognized training and technical assistance center committed to human resource and organizational development services that empower a diverse audiences.
Robin is committed to continuing the unit's tradition of partnering with vocational rehabilitation agencies, business, individuals with disabilities and other stakeholders across the nation to make our world more inclusive. She is passionate about poverty, disability and leadership and seeks opportunities to work across organizational systems to bring about positive change. She is experienced in empowering individuals to become effective leaders, influencing policy, leading organizations through change and creating a vision. Robin previously worked in community action, where she focused on establishment of partnerships with business, education and social service organizations to empower low income individuals. Prior to that, she worked in development at a year-round camp for youth with disabilities. She provides consulting to organizations in strategic and programmatic planning and is a much sought after trainer in leadership development and team building.
As Director of UA CURENTS, she oversaw the execution of three national training projects and established statewide and national training academies. Her background includes budget management and policy development and engaging stakeholders from diverse backgrounds. She has a BA in Journalism, a Graduate Certificate in Nonprofit Management and a Master's in Public Administration. She is also a certified Results Oriented trainer (2013) a Certified Volunteer Manager (2010) and is a Doctoral Candidate in Adult and Lifelong Learning at the University of Arkansas. Her research interests include transition age youth, organizational change and leadership development.